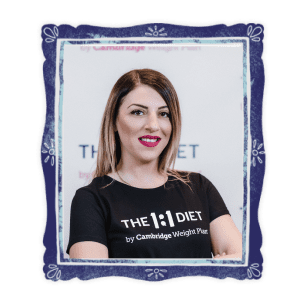 Meet Koulla, our consultant.
My name is Koula Matheou and I am a 1:1 Diet Consultant in the Avgorou area. I decided to join the 1:1 Diet team after my own personal experience with the plan. Within a short time I managed to lose all the weight I wanted without much difficulty. I can tell you for sure that the results have been very beneficial for me.
My goal is to help as many of you as I can. With my guidance and advice, I firmly believe that we will have the desired result. Do not hesitate to contact me for more information at our convenience.
Monday-Friday: 14:00-18:00
Follow me at social media​