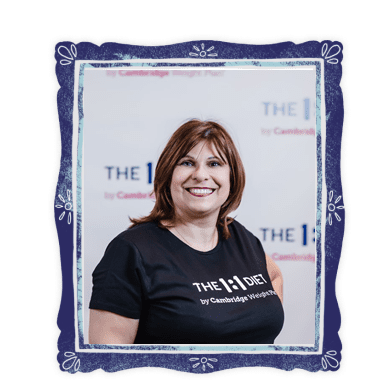 Meet Maria, our consultant.
I totally understand people who have problems with their weight. It's an issue that can occupy your mind constantly and literally make you unhappy. I've been there and I know first hand. So, when I personally lost 15kg in 3 months with relative ease and most importantly no disruption to my busy lifestyle (4 kids, 1 husband and a full time job), I knew straight away I wanted to be that person who helps others achieve the same goal as I did – a healthy body and peace of mind. The magic behind the success is not only the Cambridge Weight Plan products and programs, but the amazing support that the Cambridge Consultants give to their clients on a weekly basis. So, stop dreaming of success, get started and be awesome, you deserve the best.
I believe I can help people by not just communicating with them but connecting with them. This leads to a good relationship between client and Consultant built up on trust and understanding. With this in place, weekly consultations and the correct weight plan programme, the client has a comprehensive support network to help them achieve their goal.
Monday & Thursday: 18:00-20:30
Tuesday & Wednesday: 16:00-20:30
Saturday: 7:30-12:45
Follow me at social media​