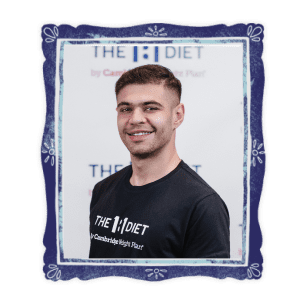 Meet Stavros, our consultant.
My name is Stavros Erotokritou and I am a 1:1 Diet Consultant.

I was introduced to the program through my own experience, losing 10kg in a short space of time. With a bit of willpower and effort, I gained confidence and self-esteem and the self-discipline I learned made me stronger in general.

My goal as a Consultant is to help and support you in getting rid of the extra pounds that are bothering you, by fully understanding the difficulties you face. Together we can change your eating habits and achieve the desired results.

The program is designed provide you with a healthy diet resulting in easy and safe weight loss. The wide variety of delicious products will make the journey to your best self even more enjoyable and satisfying, no matter your taste.
Monday-Friday  12:00-18:30
Follow me at social media​