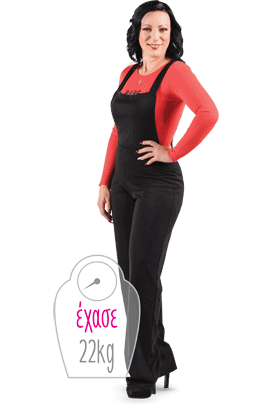 I began to gain weight without really realising it was happening, until it was too late! I was stay-at-home mum, bringing up 4 children and neglecting myself. I was just a mother, a housewife and then when I did get a job as a driver, I was sitting down all day too! I stopped going to the gym, which had been part of my life for many years, and that's when I started piling on weight. I had to lose weight to help rebuild my low self-esteem – I couldn't bear to look at myself in the mirror and how overweight I had become. I couldn't dress the way I wanted and it was very difficult for me to live as my fat self – before that, I had had a perfect figure because I had been going to the gym!
That's when I decided that I had to ask for help in losing weight and I began my weight loss journey with my Consultant, Davina Voniati. I am so glad I took that first step.
My life has changed in many ways. As my weight dropped off I started feeling more confident with myself. Now I can do things without getting tired anymore – I finally feel human. In general I feel like a new woman. It was well worth the effort and I have now learnt to eat healthily.