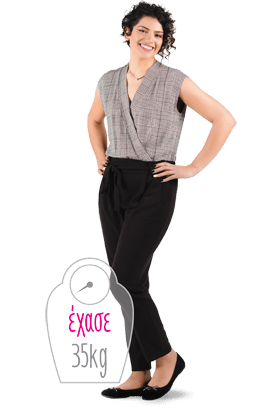 I am 23 years old and from a young age, I had never had any particular issues with my weight, but during puberty everything changed. Unfortunately, I put on quite a lot of weight and I started to worry.
I had tried various diets and visited quite a few dieticians and nutritionists, but unfortunately my weight just kept creeping up. I was recommended to another "good" nutritionist that could help me, and I visited her hesitantly because I was fed up. At first the nutritionist seemed nice but when I got up to leave from my appointment, she said "If you are planning on going to the beach this year, make sure you go to one that will not be crowded, a pregnant woman may miscarry seeing you in that state". I cannot describe how much her words hurt me. Needless to say, I never visited that "good nutritionist" again.
The psychological damage she caused me was massive. My self-confidence was shattered. That's when I decided to fight and achieve my weight goal. I decided to try the Cambridge Weight Plan. I met my Consultant, Koulla, and from that moment my life changed for good. I found Koulla to be so understanding and supportive and looked forward to seeing her every week. I managed to lose 35 kg in 4 months!
My life has changed for good, I have become a different person! I am now extremely happy, and I have so much drive for life. I have maintained my weight for 8 months so far and most importantly, I am healthy and enjoy every moment. I am a proof that where there is a will, nothing is impossible! Cambridge Weight Plan is the best!